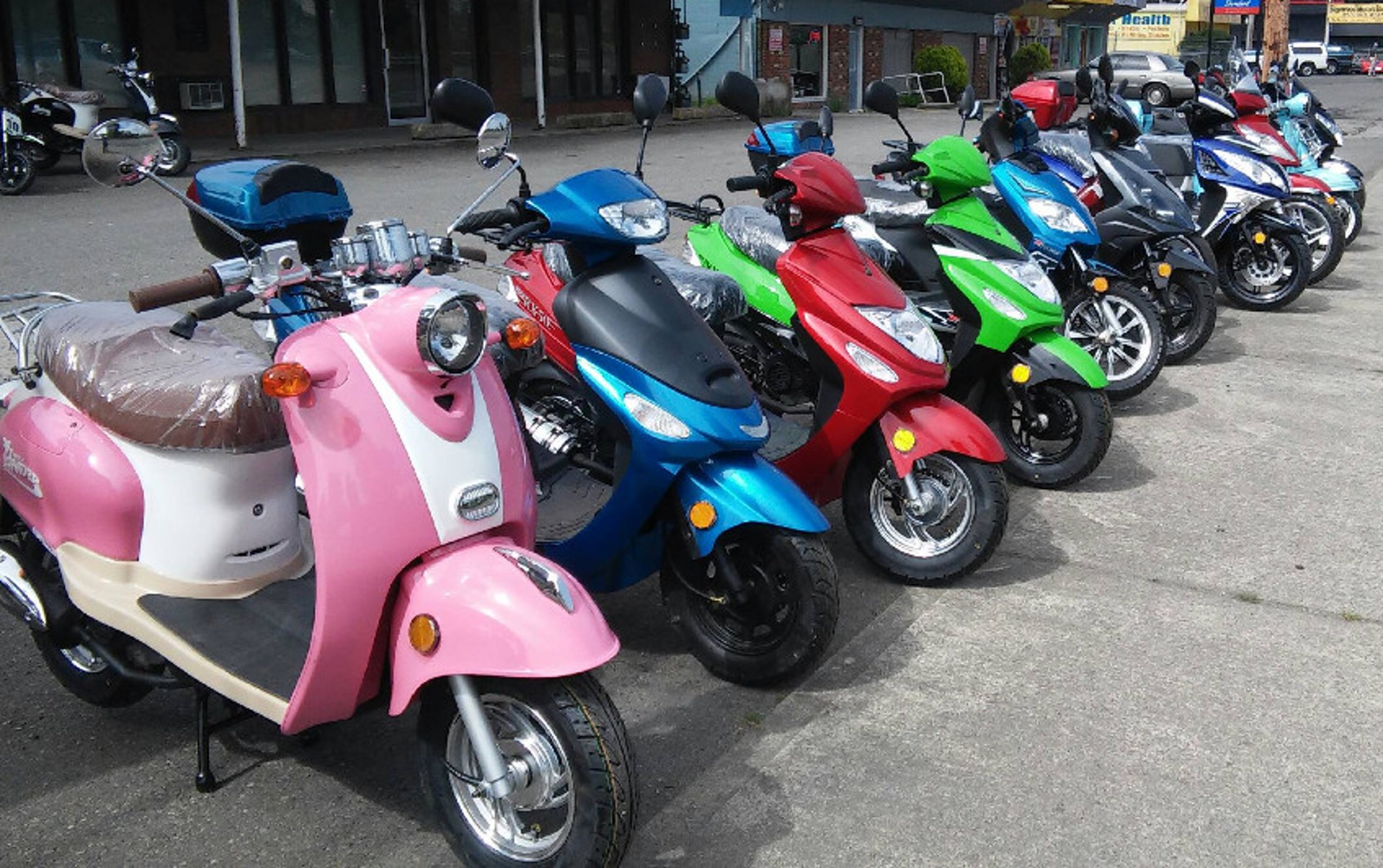 Scooters For Commuters was founded on the belief that everyone can have affordable, economical, and environmentally friendly transportation. Established in 2010, we have focused on providing our customers with the highest quality scooters at the best possible price. When it comes to the Chinese scooter industry, reliability is our #1 priority. We have found there is a big difference between the cheap scooters offered from an online retailer and the unsurpassed product standards of the ZNEN brand and their commitment to quality control. Scooters For Commuters encourages our customers to take due diligence and research before making an online or in store purchase of a motor vehicle.
Scooters For Commuters believes firmly in NO PRESSURE sales. We don't have a sales team. We will certainly answer all your questions, be more than happy to show you different models, and make a recommendation based on your commute, but the decision is ultimately yours and there is a different fit and style for everybody. Because honesty is the foundation successful businesses are built on, we're sure you will like our product, our prices, our customer service, and the simplicity of purchasing a scooter here.
Scooters For Commuters wants you to be informed of all the ways you will save should you choose to ride a scooter or motorcycle whether for commuting to work or just running errands around town. With the constantly fluctuating gas prices, you will find a new scooter or motorcycle will pay for itself in just a few months. If we can all make a conscious effort to reduce our dependency on foreign oil, our country will be vastly improved. Here are a few ways in which your new scooter or motorcycle will help you save.
*SAVE ON GAS! All our products are rated at 80 MPG or better.
*SAVE ON INSURANCE! WA state law does not require mandatory insurance on 50cc mopeds, however basic liability is required on 150cc.
*SAVE THE ENVIRONMENT! Reduce your carbon footprint today so the air we breathe remains clean and crisp for the next generation
*SAVE TIME, SPACE, AND STRESS! Why get stuck in traffic? Take the back roads or the carpool lane and help reduce freeway congestion.
*SAVE ON PARKING! It's easy to find a spot when you're riding a scooter!
CONTACT US!
Call/Text 253-881-1620
7824 River Road E Puyallup, WA 98371
Current Hours: Tuesday-Friday 11-5, Saturday 11-4
Closed on Sundays, Mondays, and Holidays